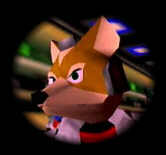 Fox Hunt
Andross wants the StarFox team dead. But most of all, he wants Fox. What is with his deep and utter obsession with killing off all the McClouds? Would that mean that even I, Fara, who hasn't flown an Arwing in ages, would get in trouble if Fox got over this extreme fear of flirting and proposed to me (like everyone says he did in the Japanese comics… if anyone can give me the address of the webpage with all the japanese comics and the translations, please PLEASE PLEASE PLEEEEAAAASSSEEE tell me!!!)? Did it start off as a simple jealousy of James McCloud for his pairing off with the lovely Vixy McCloud, Fox's mother? Was it because James was good friends with General Pepper, who banished Andross to Venom? Or does he just not like Foxes??? How come Peppy was spared and James wasn't? Was it because James was leader? Or not…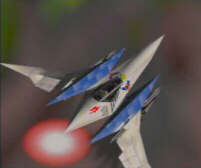 Fox's Secrets, Things Not Many People Know About the Team, and Stuff No One Cares About
After hanging out with the Team, fighting a little with them, being mistaken for various people, and getting close to Fox, I learned a lot of stuff that only die-hard fans will care about. I mean, just look at my history section!

Falco's family has defied nature. Falco is a falcon (or at least I'm hoping he is!!! Look at his name!!!), but Falco's cousin is a chicken. A chicken. How did that happen???
Here's a more well known one… Slippy's father is named Beltino, and he helps Slippy make all the ships and stuff. You DID know that Slippy builds the ships, right?
Why is Peppy always next to Slippy? Why is he always so worried about Slippy? How come Slippy has a girl's voice? Inquiring minds want to know…
Fox and Falco are the fastest members of the team on foot, followed by Peppy and Slippy. Slippy and I run at the same speed. Did you care? Doubt it.
What happened to the Black Hole from StarFox? Where is it? When did the Lylat System get a sun? Why would Andross put a bio-weapon on the sun? Does this make sense to anyone???
Andrew from the Star Wolf team (the enemy of the StarFOX team) is Andross' nephew. You already knew that.
PLEASE read!
I am searching for all the StarFox comics from the Nintendo Powers. If someone will cut out all the Starfox comics from their old Nintendo Powers, I will pay you $15-$30, depending on the condition. I REALLY need them. Or if someone with lots of time and a scanner will scan the pages in, zip them all up, and send it to me, I'll be grateful. Thanks SO much!

In the mean time, my friend Vixy has alerted me of a webpage with almost all the comics on it!!! This page is a must see for Fox fans! Check out Darkfox's Domain - StarFox Comics!!!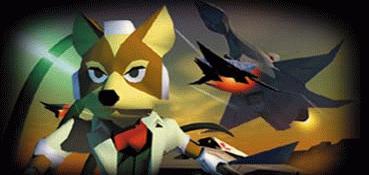 Well, that's about it for now. Be sure to bookmark this constantly changing page on everyone's favorite character, Fox McCloud! Please visit often! Soon--- many more links, more history, more interesting tidbits, a message from Fox McCloud (I'll get him to write a letter to all you!), more pictures for all you out there who, like me, can't get enough of him, StarFox and Starfox 64 reviews, a chatroom, a Q and A section, and a heck of a lot more! Please e-mail me!!! I'll reply ASAP! Fara Phoenix signing off!

If you want to link to my page, please use this code here. Copy and paste! Thanks!
---


This Star Fox Web Ring base is commanded by Fara Phoenix.